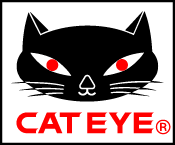 CATEYE PADRONE SMART
CATEYE STRADA SMART
Tire circumference setting
Switch top of screen display
It is possible to skip certain functions displayed at the bottom of the screen.
​
1. From the measurement screen, press MENU to switch to the menu screen.




Menu screen (Clock settings)
* When the menu screen is left on for 1 minute, smart computer returns to the measurement screen.
​
2. Press MODE to display the screen shown below, and then press MODE for 2 seconds.


​
3. Switch off the functions you want to skip by moving to the relevant icon and turning the setting off.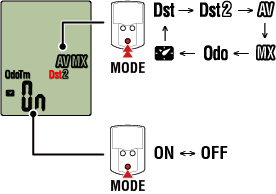 * Current speed, elapsed time, heart rate, cadence, and power cannot be skipped.
​
4. Press MENU to confirm settings.
Pressing MENU again returns to the measurement screen.
* If you have changed settings, always press MENU to confirm changes.
Total distance manual input