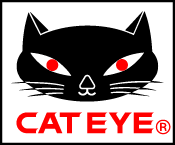 CATEYE PADRONE SMART
CATEYE STRADA SMART
Tire circumference setting
Switch top of screen display
You can choose to display current speed, cadence, or heart rate at the top of the screen.
Measurement items that require a sensor that is not paired cannot be selected.
​
1. From the measurement screen, press MENU to switch to the menu screen.




Menu screen (Clock setting)
* When the menu screen is left on for 1 minute, smart computer returns to the measurement screen.
​
2. Press MODE to display the screen shown below, and then press MODE for 2 seconds.


​
3. Press MODE to select one of the three displays.

​
4. Press MENU to confirm settings.
Pressing MENU again returns to the measurement screen.
* If you have changed settings, always press MENU to confirm changes.
Total distance manual input