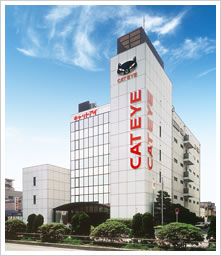 Management policy
Establish our corporate base and contribute to society, aiming at a leader in the industry with employee's teamwork.
Corporate environment / Quality policy
Improve the process system in the company and refine the business quality.
Environmental policy

1. Build an environmental management system and engage in environmental activities proactively
2. Focus on continuous the improvement of environmental protection and prevention of pollution
3. Comply with applicable legal requirements and other requirements that the organization agrees to abide by, associated with environmental aspects
4. Integrate the existing and the environmental management system to set the environmental objective, targets reviews
5. Document and implement the operational control procedure of the environmental management system in planned manner
6. Spread knowledge and understanding of this environmental policy to all employees or those who work for the organization
7. Disclose this environmental policy to the public as necessary

Corporate environment / Quality goals

1. Double the productivity of each division in the company.
2. Build a system that achieves the environmental quality policy.
3. Identify and implement customer requirements and ensure customer satisfaction.
4. Develop human resources to strengthen the on-site staff's ability as an enterprise base.
5. Succeed the proprietary technology.
Executed in April 2012
CATEYE CO., LTD.
Koichi Tsuyama, President
company profile
Company name
CATEYE CO., LTD.
Established
February 16, 1954
Registered
brand name
CATEYE
Business scope

1. Manufacturing and selling of bicycle components and accessories
2. Manufacturing and selling of automotive parts and accessories
3. Manufacturing and selling of reflective lane markers and road studs
4. Manufacturing and selling of metal and resin products
5. All manufacturing/sales activities and import/export operation to execute all of these activities

Capital
585,500,000 yen (as of September 1, 2002)
Employees
205 (as of April 30, 2016)
Location

[Head office]

2-8-25, Kuwazu, Higashisumiyoshi-ku, Osaka 546-0041, Japan
International Sales Department
TEL +81-6-6719-7781 FAX +81-6-6719-2362


[Kanan factory]

347, Yamashiro, Kanan-cho, Minami-Kawachi-gun, Osaka 585-0004, Japan

[Yoshii factory]

668, Fukuda, Akaiwa-Shi, Okayama 701-2504, Japan

Overseas Affiliates

CatEye America, Inc.

2825 Wilderness Place Suite 1200, Boulder CO 80301-5494, USA
Tel: +1-303-443-4595 Fax: +1-303-473-0006

CatEye (Taicang) Co., Ltd.

No. 71 FuDa Road, Hengli Village, Lu-Du Town, Taicang, Jiangsu Province, China
Tel: +86-512-5345-6368 Fax: +86-512-5345-6369

CatEye (Shunde) Co., Ltd.

Industrial 3 Road, Leliu Shunde, Guangdong, China
Tel: +86-765-553-0298 Fax: +86-765-553-0263

Kunshan CatEye Trading Co., Ltd.

No. 1465 Hong Hu Road, Economic Development Zone, Kunshan, China
Tel: +86-512-8689-4020 Fax: +86-512-8689-4015