The Strada Wireless computer is a 'slimmed down' version of the original Strada Wireless computer. Newly designed circuitry and increased efficiency allows for a smaller battery, so the computer can be thinner and lighter. The smaller package still boasts the same great cycling features and functions with a larger screen and the ability to customize your display by showing only the functions you select.
The Strada Wireless comes standard with the 'slim' computer head unit plus the standard speed sensor designed to fit all bikes.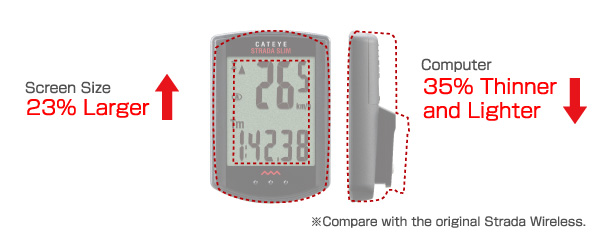 *Design and specifications are subject to change without notice.