The CatEye Nano Shot Plus emits 600 lumens of light and has 3 different modes: High, Low and Hyper Constant (flashing).
Hyper-Constant mode puts the light on the low setting while simultaneously flashing on high, so the cyclist can see the road while also being seen by motorists. This "See and Be Seen" makes it ideal for urban city commuting.
The Nano Shot Plus also has an optional helmet mount. When set on high, it's a great trail riding light.
The body is a special lightweight composite that helps dissipate the heat to provide optimal performance.
Run times: High mode for 1.5hrs, Low mode for 4hrs, or Hyper-Constant mode for 2hrs. 160 g.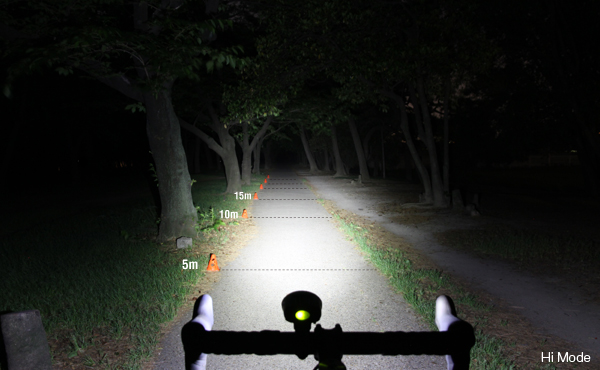 *Design and specifications are subject to change without notice.