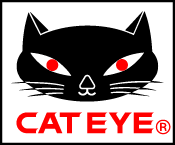 CATEYE PADRONE SMART
CATEYE STRADA SMART
Smartphone and smart computer

It is possible to check individual activities (trip data and summary data collectively) saved in Cateye Cycling™.
​
1. When Cateye Cycling™ is launched, the activity screen is displayed.
* When there is no activity, the startup screen is displayed.
* If a different screen is displayed, tap

(Activity) to display the activity screen.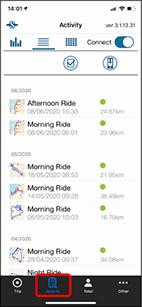 •

(Startup)
Switch to the startup screen to pair with device(s).
•

(Check to Select)
To select multiple activities to upload or delete.
•

(Import from CC)
Displayed when there is summary data in the connected smart computer. Tap this icon to import the data.
​

Importing summary data
​
2. Tap each activity to check details or upload/delete it.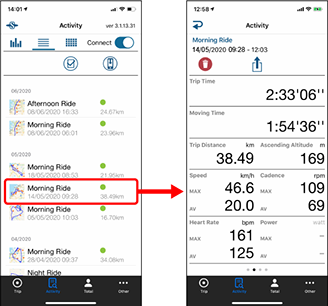 •

(Upload)
Uploads the activity to external service site(s).
•

(Delete)
Deletes an activity.
* In addition to numerical data, trip data can be displayed in map, graph, or lap format by swiping to the left or right.