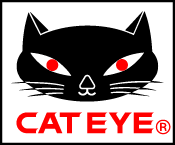 CATEYE PADRONE SMART
CATEYE STRADA SMART
Frequently Asked Questions

Reinstalling Cateye Cycling™
If Cateye Cycling™ does not operate normally, reinstalling the app may solve the problem.
​
1. Delete the Cateye Cycling™ app, and reinstall it.
​

​

​
2. Launch Cateye Cycling™, tap

(Other) > [General] > [Backup], and then tap [Restore].
The backed up activity list data will be restored to Cateye Cycling™.
​
3. Pair the smart computer to the smartphone.
​

Pairing a smart computer (third-party sensors) with a smartphone
Follow the steps to pair the smart computer and to configure the settings.
At this time, the pairing information will be transferred from the Cateye Cycling™ app, so there is no need to pair the sensor.
* When using with a third party sensor, perform pairing again with the Cateye Cycling™ app.
This concludes the reinstallation of Cateye Cycling™.