GVOLT45
Compact, rechargeable StVZO headlight with 45Lux illumination.
FEATURE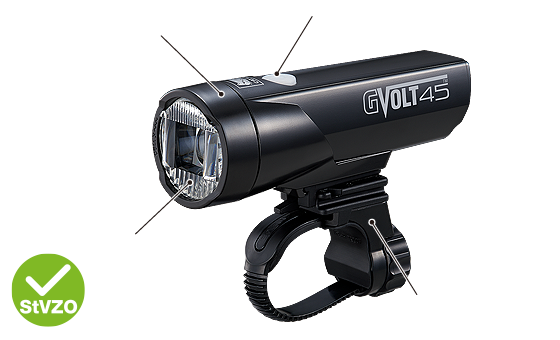 /

text
CLOSE

[HL-EL550GV-RC]
45Lux rechargeable headlight meeting StVZO
Compact body with Li-ion rechargeable battery
Regulated beam
Micro USB recharge
Low battery indicator - switch will be illuminated in red when remaining battery power is 20% or less
Mode memory function
2 light modes (High 6.5h / Low(Eco) 25h) * Charging time: Approx. 6.5h
FlexTight™ H-34N bracket
※Design and specifications are subject to change without notice.
Tech Specs
Dimension:

36.0 x 106.0 x 44.0 mm
Weight:

91.5g (with battery)
Run time:

High - 45Lux: approx 6.5hrs
Low(Eco) - 10Lux: approx 25hrs
* Average runtime at 20℃.
Battery:

Li-ion rechargeable battery (3.6V-2600mAh)
Recharge time:

approx 6.5 hrs
Recharge/discharge number of times:

about 300 times(until the rated capacity drops to 70%)
Water resistant:

IPX4
Other:

K-No. 2032
Low battery indicator, lighting mode memory function.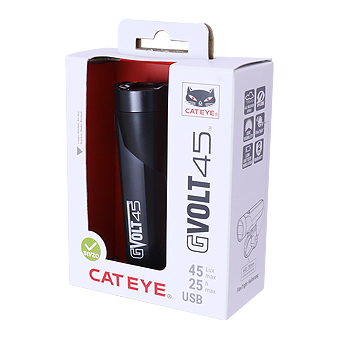 Manual