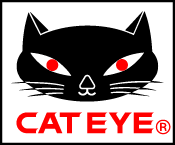 CATEYE PADRONE SMART
CATEYE STRADA SMART
When you use this device for the first time, follow the procedure below to set the smartphone and smart computer.
Remove the battery insulation sheet from the smart computer.
After removing the battery insulation sheet, return the battery cover to its previous location.
* If characters are lit on the LCD screen, you can use the product as is.
​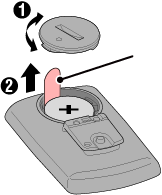 Insulation sheetPadrone SmartCloseOpen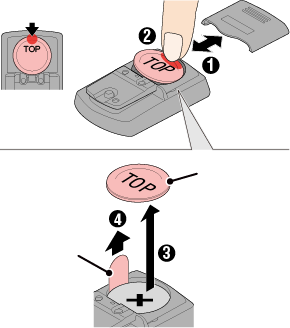 Insulation sheetStrada SmartPressSlideWaterproof inner cap
Setup uses the Cateye Cycling™ smartphone app (free).
​
1. Install Cateye Cycling™.
​

​

* See Cateye Cycling™ Recommended Devices for the latest information about smartphones recommended for use with Cateye Cycling™.
​
2. Launch Cateye Cycling™.
Follow the on-screen instructions and allow the use of GPS and Bluetooth® devices.
• Select "Always" or "Always While Using App" to turn on "Precise Location" information.
• When the smartphone's Bluetooth® settings are turned on, it will search for devices, but do not configure settings at this stage. Switch to Cateye Cycling™ and follow the procedure below.
Once basic settings are complete, the startup screen appears.
Continue and perform pairing with the smart computer and sensors.
​
3. Tap [Start] to begin pairing.
• Pairing must be performed in order to use smart computer and sensors.
• Do not pair sensors at a race venue or in similar locations where there are many other users. Doing so may cause smart computer to be paired with another device.
* If the startup screen does not appear, tap

(Startup) at the top left corner of the screen to display it.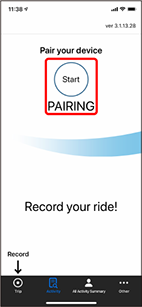 For instructions on using devices, refer to the following: