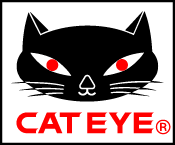 CATEYE PADRONE SMART
CATEYE STRADA SMART
Frequently Asked Questions

Changing smartphone models (transferring data)
Follow the steps below to transfer Cateye Cycling™ data to a new iPhone.
• Data cannot be transferred to a different smartphone OS, such as when changing from an iPhone to an Android smartphone.
• Before changing to a new smartphone, import all summary data in the smart computer to the old smartphone (Cateye Cycling™) and create a backup.
​
1. Use Apple's backup service to transfer data from the previously used iPhone to the new iPhone.
Transfer of the Cateye Cycling™ app is now complete.
Cateye Cycling™ and the smart computer can be used as usual with the new iPhone.