VOLT500XC
The brightest light in the XC series, when strong output is needed.
FEATURE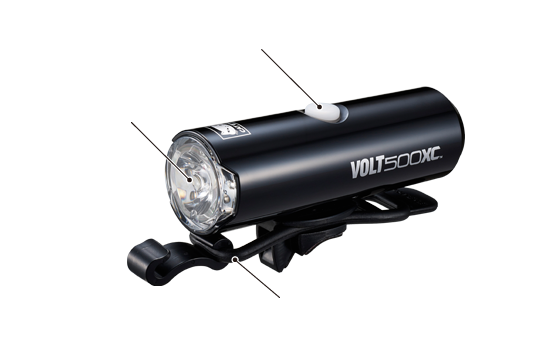 /

text
CLOSE

[HL-EL080RC]
Excellent for commuting or training after the sun has set, the 500 lumen Volt500XC is perfect for the rider seeking a dependable and bright bar-mounted light.
Compact and lightweight rechargeable headlight (500 lm)
Li-ion battery can be charged via Micro USB (cable included)
Low battery indicator
4 light modes *Charging time: 6h
Turns on High mode with double-click of power button
Mode memory function
Versatile rubber strap mount
※Design and specifications are subject to change without notice.
Tech Specs
Dimension:

93.1 x 30.3 x 40 mm
Weight:

95 grams (light unit and battery)
Light source:

High intensity white LED X1
Run time:

High mode 500 lumens:2hrs
Low mode 100 lumens:14.5hrs
Hyper Constant mode 500/100 lumens:12hrs
Flashing mode 100 lumens:120hrs

Battery:

Li-ion rechargeable battery (3.6V-2200mAh)
Recharge time:

approx 6hrs (USB2.0 recharge)
Recharge/discharge number of times:

about 300 times(until the rated capacity drops to 70%)
Other:

Low battery indicator, lighting mode memory function.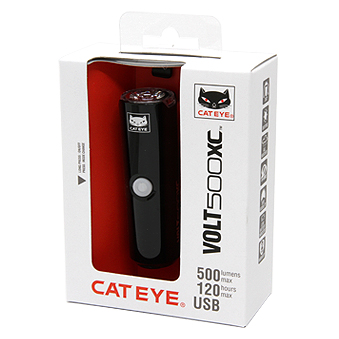 Manual