Le STRADA Wireless, une des plus gros vente, a été muni une tête de compteur plus grande et, est livré avec un capteur analogue, lequel est compatible à chaque vélo.
This computer is compatible with the
CatEye out-front bracket
.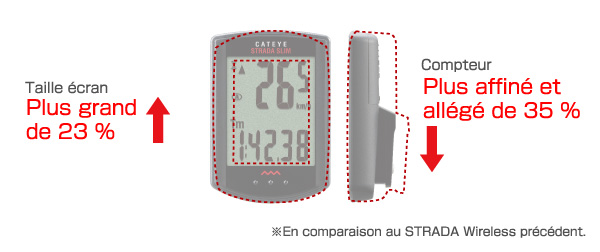 *La conception et les spécifications sont sujettes à modification sans préavis.